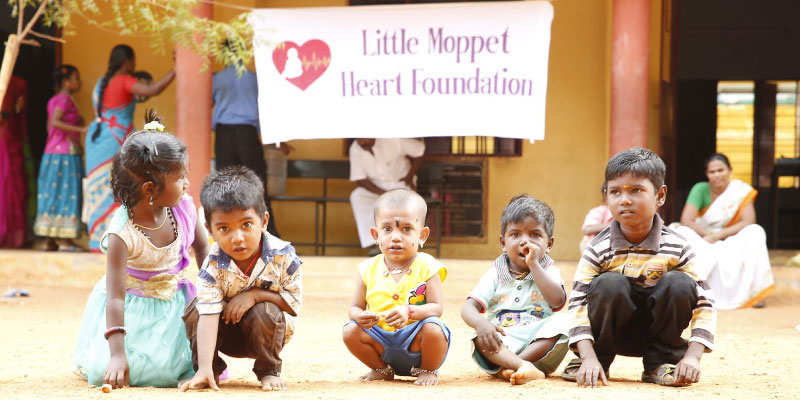 "I'll always remember the day I met these siblings. A shy 6-year old AorsesNeya and her mischievous 4-year old brother Sam came to our Madurai camp on 13th November 2016 with their parents.
Both these children were diagnosed with Congenital Heart Disease (CHD) within a month of their birth. Distraught, theirparents went from one hospital to another seeking treatment, but the cost of Rs.1.5 to Rs. 2 lacs for each surgery was beyond the means of these daily wage labourers.
They saw about our heart screening camp in Newspaper, and decided to take their kids there, but they didn't have much hope. I examined them and realised they need to undergo surgery as soon as possible. We scheduled two surgeries and operated both of them in December. It was a merry Christmas for everyone!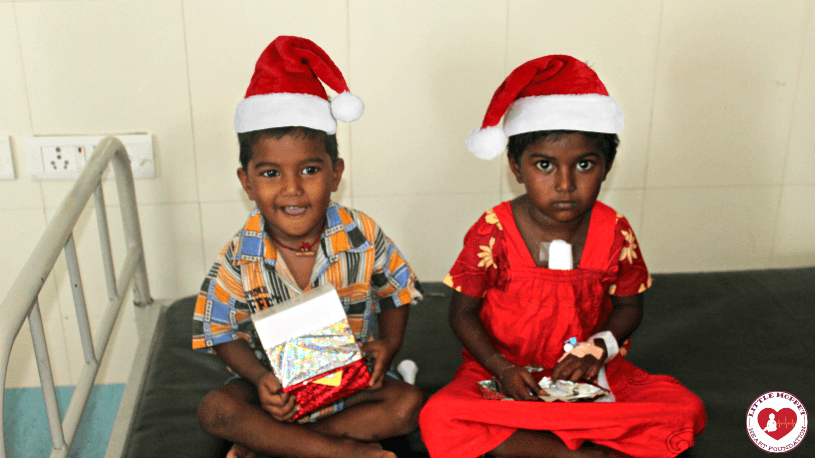 When I see children like Aorses and Sam getting a new lease of life, it strengthens my resolve to keep going.
I am a paediatric cardiac surgeon from Madurai, and a father. In November  2016, I started Little Moppet Heart Foundation to help underprivileged kids to fight congenital heart disease .
In 2010, I started as a young cardiac surgeon in Bangalore ,with rose-tinted ideas about how many little lives I would save. But it didn't take long for reality to set in. Though I treated hundreds of children with CHD, I was forced to turn down many more because they couldn't afford treatment. It's the cold, harsh reality of the medical profession.
It was heart wrenching to turn away so many young patients in need, in spite of having the skill set and knowledge to treat them.
I was letting these kids down. I felt so helpless.
The frustration only grew over time. I achieved success in the traditional sense – money, awards, recognition. But, the guilt of turning away children weighed heavily on my heart.
Then, in 2015, I met little Malar.
A bright 6 year old, she came with her parents to Madurai for screening. I learned that at 6 months, she had been diagnosed with congenital heart disease.Her parents went desperately from pillar to post to save their little girl's life. The local physician sent them to the tertiary centre, which in turn sent them to a hospital in Chennai. That's where they heard about the cost of the treatment and all their hopes came crashing down. There was no way they could afford the treatment.
By the time the she came to me, her condition was no longer operable. The innocent girl faced certain death from a disease that could be cured, just because her parents couldn't afford treatment.
Meeting Malar was the breaking point.
I could not take it anymore.Every cell of my body told me I had to do something. I had to help these kids and their families.
That's when the thought of starting this Foundation, which would give children with heart conditions a chance to live, came to my mind.
I spoke to my wife, Hemapriya Natesan, who is also a doctor. She had been aware of my internal struggle all along. She assured me that I had her complete support.
With my family by my side, I finally took the life-changing decision of quitting my corporate medical career to start Little Moppet Heart Foundation in November 2016.
Through the Foundation, we want to spread awareness about Congenital Heart Disease (CHD) and more importantly, provide free medical and surgical treatment for children with CHD so they can lead a healthy and happy life.
The Foundation focuses on diagnosing and helping kids from low-income families. Their parents are often daily wage labourers who can barely afford to give their families 3 meals a day. To make matters worse, when they go from hospital to hospital seeking treatment for their kids, they lose several working days and their wages.
We organize camps in low-income areas throughout the state, to screen children, identify those with CHD and provide them with free treatment. We also counsel their parents after the treatment so that they can improvethe child's overall quality of life.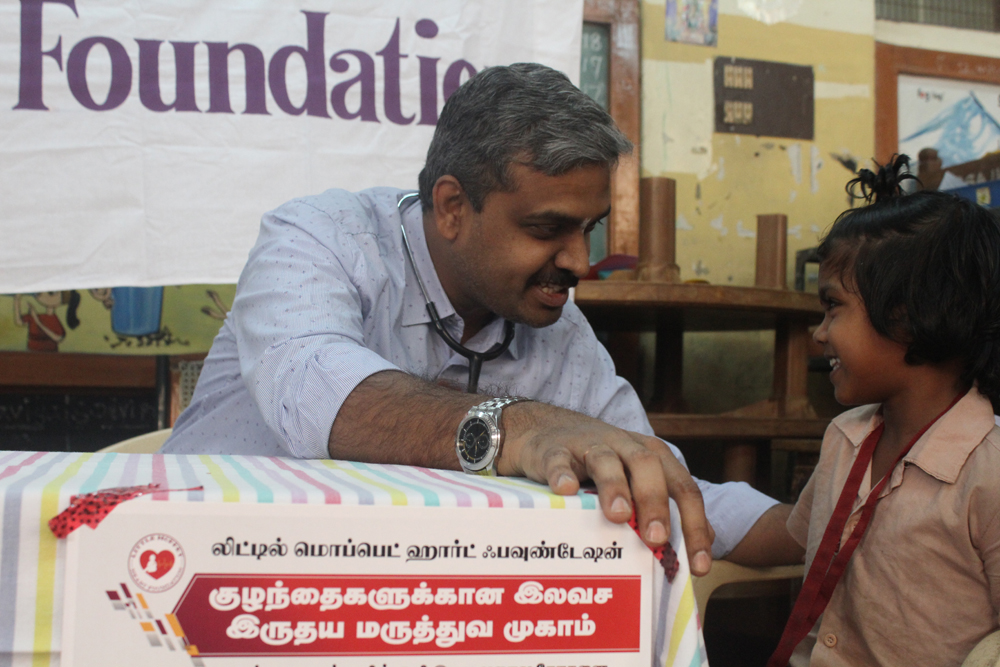 The Foundation has conducted 10 camps so far and screened over 30,000 children.We have operated on 264 children since our inception.
It's not easy, we still have a long road ahead of us.
Our biggest challenge is raising funds. Today, we have a waitlist of 40 patients who are in dire need of surgery, but we don't have enough funds to help them. Each surgery costs Rs. 1.5 lakh to Rs. 3 lakh.
These children and their parents need your support.
Every rupee you contribute has the power to save lives.
You can help by donating online through the below link or through NEFT transfer.